Welcome to the Tockenham Village Fair for 2020

Tockenham Summer Fair 2020
CANCELLED

News Flash!

With the current COVID 19 crisis and with no foreseeable end to the restrictions it is with a saddened heart that we have made the decision to cancel this years summer fair. We have been unable to progress the fair preparations and have run out of time to complete them to our normal high standards before June.

Clearly we are all facing a very challenging few months and it is very difficult to predict when our lives will return to our normal. We would like to thank all our supporters past and present for their support, please stay safe and we look forward to seeing you all for an extra-special comeback next year!

Tockenham Fair Committee

STAY SAFE Tockenham!



Your Village Needs YOU!
---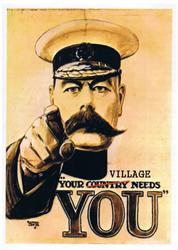 ---
WE NEED YOUR HELP NEXT YEAR

We need people to man stalls, serve teas, wash up, help in the beer tent, marshal the parking, man the gates, offer advice,
all sorts of help - really!

We also need donations.

We need bottles, books, plants, cakes,
bric a brac, tombola prizes, silent auction donations, 'posh nosh' for the raffle happer.

If you can help in any way, please contact our Chair, Andrew Burke on 01793 855 779 or by email by clicking here.

We really do need YOU!!!